VA / Business Management
Business Consultants, Coaches and Trainers.
We help overloaded business consultants, coaches and trainers free up time to concentrate on income generating activity by providing support in all areas of the business, from day to day administration, project management, social media marketing through to event organisation.
More importantly, we become a member of your team – someone to rely on or offer a listening ear when things get challenging.
Executive Assistant Support
CEOs, Company Owners and Entrepreneurs.
If you're juggling many different demands on your time, chances are you need someone to bring all the strands together.
We work with company directors, entrepreneurs and CEOs by providing them with the best Executive Assistant support there is to help smooth over work/life administration with professionalism and discretion. 
We become the central lynchpin in your life.
Award-winning VA Services
We believe that it is important to continually strive to be the best and are very proud of the industry recognised awards that we have been awarded.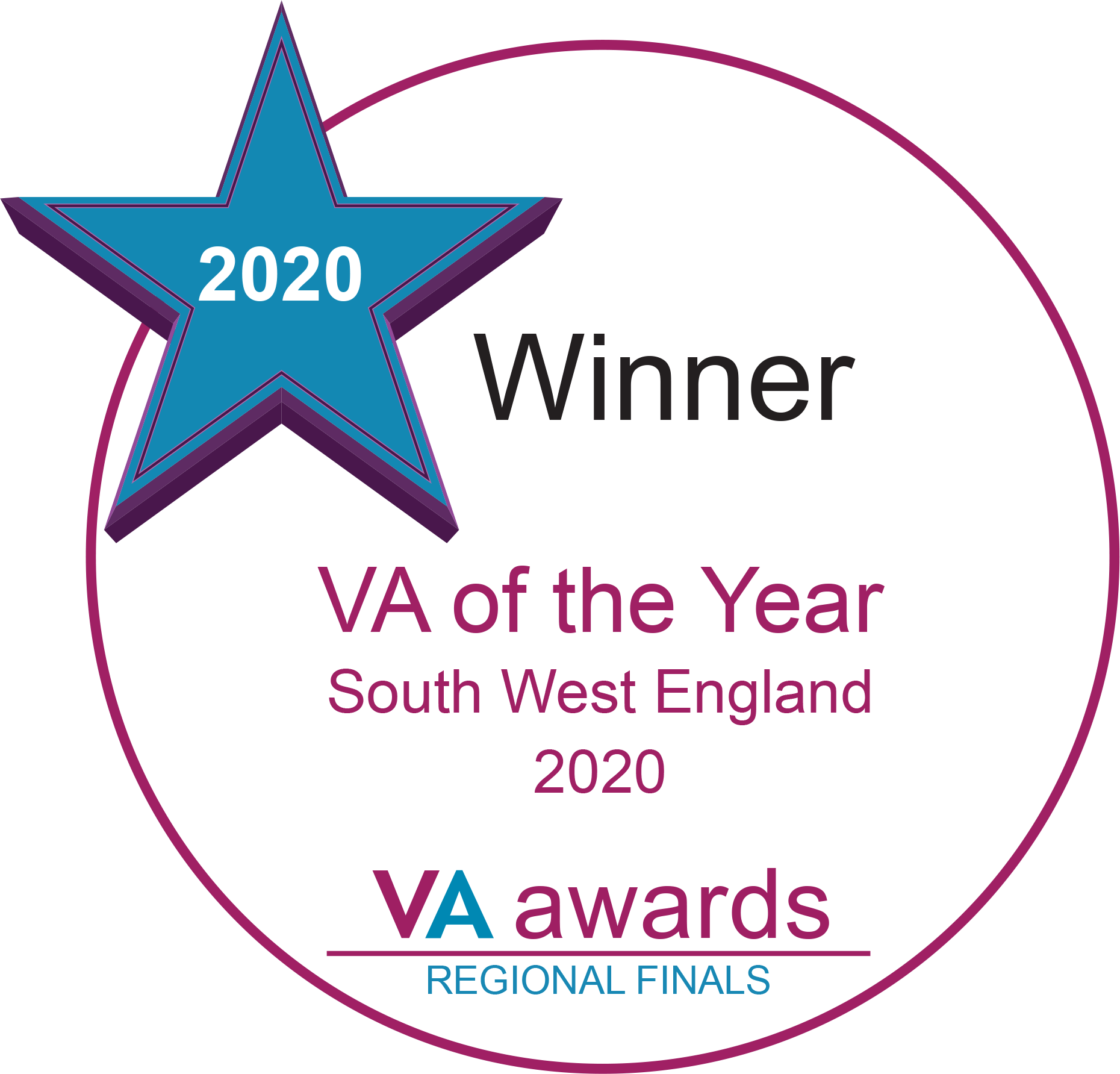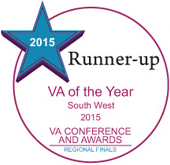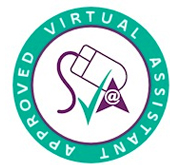 Providing professional business support services with personality, reliability and discretion.
Founded in 2011, More than just a PA is headed up by owner, Rachel Guyat (who is based in Exeter, Devon), and is a team of expert office professionals, each of which bring their own skills, industry experience and knowledge to the team making the team as a whole a hugely valuable resource to our clients.  Each member has at least 15 years' worth of relevant experience.  We provide support not only to businesses throughout Devon, but also nationally across the UK and internationally.
Our team of dedicated Virtual Assistants give you accessible support for day-to-day administration, enabling you more time to focus on your core business needs.
Crucially, we're here to ensure you don't have to feel like you're doing it all on your own – we become a valued member of your team.
I required assistance with lead generation for my small business, but I wanted to work with someone who would bring a real level of expertise to qualify those leads first, so that my own time could be used most effectively. I had a great discussion with Rachel about my specific needs, and was then matched with a VA that perfectly suited my brief.
More Than Just a PA were very patient throughout the process, applied no pressure in the decision making process, and the results have been fantastic. Justine consistently over-delivered and was proactive in fine-tuning the whole process and making sure it matched the rest of my business effectively.
I would recommend MTJAPA as a first port of call to anyone looking for the best virtual assistants. The whole experience was professional, friendly and tailored to my precise needs and budget. A fantastic organisation to work with!
Lead VA – Justine Butler
Christopher Tester – Naturally RP
When I met Rachel in February 2019, I was trying to cope with a deluge of small, transactional tasks, as well as the duties of a director of a rapidly growing small company.  So I was looking to outsource routine tasks and create space for me to manage our expansion.  From our first conversation, Rachel's experience and competence shone through.  She asked pertinent questions, showed she was familiar with a situation like mine, and described how she could help me manage my workload.  We agreed to work together for a trial period of 3 months, and it was one of the best decisions I took last year.
Rachel uses a very effective mix of charm, precision and determination to get things done.  She has a wonderful "can-do" attitude that she leads with to tackle all types of tasks – from routine travel bookings to carefully worded emails.  She is proactive in finding solutions, and in engaging colleagues she knows for larger tasks.  She is always responsive, and when not available, makes sure someone else is in place in case I need something.  She delivers on time, is completely trustworthy and always accompanies her invoices with a precise timesheet.  Working with Rachel has given me the capacity I need, on demand, to cope with a large, ever-changing workload and to feel more relaxed knowing that I have her competence and dedication to support me.  I recommend her highly.
Amer Jabry – Director, Corporate Learning Solutions
Like others starting up in business I believe there is a better way for me to deliver what I love doing at the cutting edge without compromising on quality and service. If you want a trusted adviser, who can act as your business partner and enabler or a team behind you with real world experience I can thoroughly recommend Rachel and the More than just a PA team. Like never before, finding the right virtual support will make the difference between success and failure. After just six months MTJAPA is a fundamental part of my business model and service delivery. Rachel provides me with the time I need to focus on delivering for my clients and growing my business without which failure is assured. Thanks Rachel, your team certainly live up to the name!"
Ashley Whitcher, In Verrem Ltd
I met Rachel Guyat at a Networking meeting for business women shortly after I moved to Devon in 2008.
I had a large event to organize and asked Rachel to help me organize it. This was a new venture for me and it had not been done locally so it was a big risk for my business. I needed Rachel to work hard in supporting me and I expected very high standards. She was terrific. She organized everything so well and was charming to all people she had to deal with. She personally supported me extremely well and helped to organize a first class event that received very high praise locally.
This project gave me the evidence to ask Rachel to work with me full time. Rachel helps me in all areas of my business to invoicing, client correspondence, event organizing, looking after the business when I am away, acting as a sounding board on an extreme of issues and generally making my life MUCH easier. I enjoy working with her very much. I have not noticed the fact that she works remotely and this has not affected her efficiency in any way.
She is honest, reliable, has high standards, flexible, capable of doing a variety of tasks and is charming and very professional with my clients. I would say she is an ambassador to her profession and a great example of how it should be done.
Judy Salmon, www.judysalmon.co.uk
Rachel and her team at 'More Than Just A PA' were thrown in at the deep end when they started working with my business. We were in the middle of a large market sensitive deal the team quickly took control of the role and I immediately felt I could trust their work and most importantly their judgement. The team are always readily available at the end of the phone or email, going above and beyond what I would have expected from a virtual assistant. MTJAPA quickly became part of our 'team' and continue to deliver a professional service to our employees, suppliers and clients as well as with the day to day operations which are completed with energy and tenacity, always going the extra mile. 'More Than Just A PA' epitomises Rachel and her team, the support they provide is second to none, they truly live up to their name.
Simon Kidney – CEO of Robinson Manufacturing UK
Lead VA – Cathryn Morse
Since we started working with More Than Just a PA our leadership and organisational consultancy's turnover has tripled. Without Rachel's help we simply could not have coped with the workload over the past year. Her service has been brilliant in every way: efficient; high quality; professional and responsive; fun and easy to deal with. She has provided invaluable and cost-effective support with almost every aspect of our administration, from scheduling through to client management, finance, travel, design and IT. I sometimes wonder if there is any aspect of running a business Rachel and her team are not experts at. I could not recommend Rachel and the team highly enough so long as no one tries to lure her away from us!
Jock Encombe – EC Partnership Ltd
As the principal in a fast-growing consultancy, I don't know where I'd be without More Than Just a PA. Rachel and her team have looked after central parts of our administration for the past few years: liaising and negotiating with clients, writing tenders and proposals, arranging often complex travel and logistics, invoicing and chasing payments. I trust Rachel completely to often be the first interface a client might have with us. She communicates the values we stand by. I can't recommend her services too highly.
Michael Chaskalson – Mindfulness Works Ltd
How will a Virtual PA benefit my business?
Having an experienced PA on-hand when you need them will transform your company's efficiency and productivity.
Here's why.
Professional support for you
Each of our Virtual PAs has a minimum of 15 years' experience meaning you've got an expert by your side.  We're here when you need us, so you've always got professional back up, wherever your business takes you.
The cost-effective solution
Virtual PAs won't add to your overheads – we're here when you need us and won't be a drain on your bottom line when you don't.  Our business model is simple and scalable, so you're able to dictate how much support you need at any one time.
Free up your own time
Your most precious commodity as business owner is your own time.  It's much better spent generating income, developing your business and improving your work/life balance.  Leave the rest to us.
Access to a range of specialist services
All our PAs have worked at senior board level meaning we really understand how businesses operate.  What's more, we have a network of experts in a range of additional services, which we make easily accessible for you.
Book an exploration call to see how your business could benefit from support!